We are a company that is committed to protecting the environment and behaving sustainability.
We believe that our responsibility is not only to provide the best services to our customers, but also to create a more sustainable environment, while supporting the entire value chain in playing a part in achieving this. Because collaboration and engagement are key elements of an effective environmental management system, we have involved our employees and supply chain throughout the process of devising this. We also monitor our suppliers and guide them when necessary to adopt more sustainable practices.
Overview
Continuous Monitoring
To monitor our impact on the environment and the efficiency of our environmental management system, we monitor the following indicators:
CO² emissions
Paper consumption
Water consumption
Energy consumption
At the height of the pandemic, most of our offices were closed, with most employees now either working fully remotely or adopting a hybrid approach to protect everyone's health and well-being.
Environmental Policy
Stefanini operates in the services market, with its business conducted in office environments. As we have no responsibility for industrial processes, our environmental commitments include:
Promoting transparent communication throughout the organization and with interested parties, co-creating a relationship based on sustainable development, acting responsibly in meeting the applicable legal environmental requirements and communicating its environmental impact;
Reducing the consumption of resources (water, electricity) waste generation and polluting gases (CO²).
Sustainability Capabilities
Management System
We know the importance of being sustainable and investing in the preservation of the environment. At Stefanini, we believe that it's our responsability to not only to provide the best services to our customers, but also to participate in a sustainable environment.
Environmental Goals
We are always looking for new ways, techniques, and technologies to improve our relationship with the environment.
Reduction in Water Consumption
Reduction in Energy Consumption
Reduction in Paper Consumption
Reduction in CO2 Emissions
Waste Reduction and Recycling
Impact On Climate Change
As a global company, Stefanini understands its responsibility towards the environment, always seeking to minimize its impact. This includes partnering with accredited companies to correctly dispose of materials that no longer have a useful life, such as old or broken electronic equipment.
Sustainability Report
Stefanini is committed to sustainable development, transparency, and social responsibility. That's why we publish our annual Sustainability Report, which outlines our environmental goals and our commitment to making a positive impact on the planet, the economy, and society.
Click here to view the full report.
Our Digital Transformation Success Stories
Stefanini And Thomson Reuters Combine Forces For Successful Agile Development
New applications and web integration improved fraud prevention by 60 percent and upgraded data with 15 billion data lake records.
Mobile And Web Applications For A Large Banking Institution
New applications and web integration improved fraud prevention by 60 percent and upgraded data with 15 billion data lake records.

"Stefanini's solution will help Toyota to have a smart, innovative solution that will allow the business to make confident decisions earlier in the development process. We are looking forward to continuing the partnership with Stefanini and the development of this new AI System."
-Mark Bacchus, Senior Manager, Toyota Motor NA
"I would absolutely recommend Stefanini. DeVry University is committed to a digital first experience for our students. It is a hallmark to our digital transformation, with a student-first approach. This made Stefanini a natural partner for us."
-Chris Campbell, CIO, DeVry University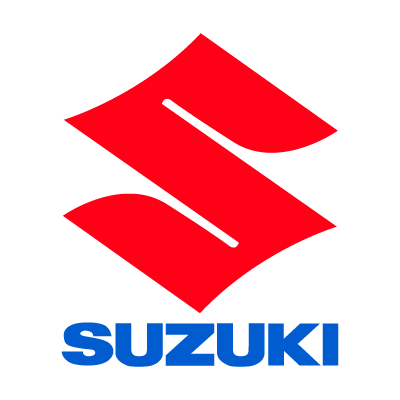 "When activating in a strictly regulated market, differentiation is an important factor; as a result, we have selected an agency capable of delivering concrete results by implementing the strategic direction of the brand in the era of electrification"
-Nicoleta Gerea , Branch Office Leader of Suzuki Romania

"The pandemic was an opportunity for us to do things differently than we used to. Completely different from the usual patterns. We learned that we can work as a team even from afar with the help of technology which helped us give feedback in real time, and adapt on the go to the unforeseen. It was truly a unique experience from which we learned a lot."
– Anca Cojocaru – Brand Manager Cif – Unilever
Reimagine your products and services. Stefanini's powerful digital capabilities with deep engineering and industry expertise. Working across multiple industries, we offer a range of solutions and services for digitizing business at all levels. Our teams have expertise in design, engineering, manufacturing,  finance, technology, consulting and operations.