Digital transformation can help organizations overcome many challenges, such as:
How can my business enhance customer experience?
Can my organization operate as a customer-centric company?
How can my company improve operational efficiency?
What is the optimal way to store large amounts of data?
How can we collect and manage data to make better business decisions?
How can we improve inventory tracking, manage supplier networks and forecast demands?
How can we mitigate cybersecurity risks?
What can we do to encourage and enhance cross-departmental communication?
How can we encourage innovation and agility with technology?
Digital Transformation: Building A Bridge To The Future
Your business is made up of ideas, talent, brick and mortar. Build a bridge to the future with Digital Transformation.
Get Results
Digital Transformation Delivers Benefits To Organizations Across All Industries
Improved Efficiency And Productivity
Digital transformation can help automate processes and reduce manual workloads, freeing up time for employees to focus on more strategic tasks.
Enhanced Customer Experience
Digital transformation enables companies to personalize and tailor to individual customers' needs and preferences. This results in happier customers. For example, e-commerce companies use data analytics to make recommendations based on customers' browsing and purchase history.
Increased Innovation
Digital transformation enables organizations to experiment with new business models and products. This leads to increased innovation and a competitive advantage. 
Better Data Management And Analytics
Digital transformation help organizations capture, store, and analyze vast amounts of data, providing valuable insights and informing decision-making processes.
Greater Agility And Flexibility
Digital transformation makes organizations more agile and flexible to adapt to changing market conditions and customer needs. For example, cloud computing enables companies to quickly scale up or down computing resources as needed.
Cost Savings
Digital transformation helps organizations reduce costs through automation, process optimization and improved resource utilization. For example, remote work arrangements reduce overhead costs associated with maintaining physical office spaces.
Our Digital Transformation Success Stories
Stefanini And Thomson Reuters Combine Forces For Successful Agile Development
New applications and web integration improved fraud prevention by 60 percent and upgraded data with 15 billion data lake records.
Mobile And Web Applications For A Large Banking Institution
New applications and web integration improved fraud prevention by 60 percent and upgraded data with 15 billion data lake records.

"Stefanini's solution will help Toyota to have a smart, innovative solution that will allow the business to make confident decisions earlier in the development process. We are looking forward to continuing the partnership with Stefanini and the development of this new AI System."
-Mark Bacchus, Senior Manager, Toyota Motor NA
"I would absolutely recommend Stefanini. DeVry University is committed to a digital first experience for our students. It is a hallmark to our digital transformation, with a student-first approach. This made Stefanini a natural partner for us."
-Chris Campbell, CIO, DeVry University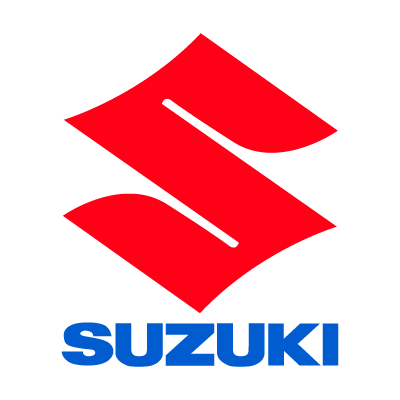 "When activating in a strictly regulated market, differentiation is an important factor; as a result, we have selected an agency capable of delivering concrete results by implementing the strategic direction of the brand in the era of electrification"
-Nicoleta Gerea , Branch Office Leader of Suzuki Romania

"The pandemic was an opportunity for us to do things differently than we used to. Completely different from the usual patterns. We learned that we can work as a team even from afar with the help of technology which helped us give feedback in real time, and adapt on the go to the unforeseen. It was truly a unique experience from which we learned a lot."
– Anca Cojocaru – Brand Manager Cif – Unilever
Reimagine your products and services. Stefanini's powerful digital capabilities with deep engineering and industry expertise. Working across multiple industries, we offer a range of solutions and services for digitizing business at all levels. Our teams have expertise in design, engineering, manufacturing,  finance, technology, consulting and operations.